Fundraising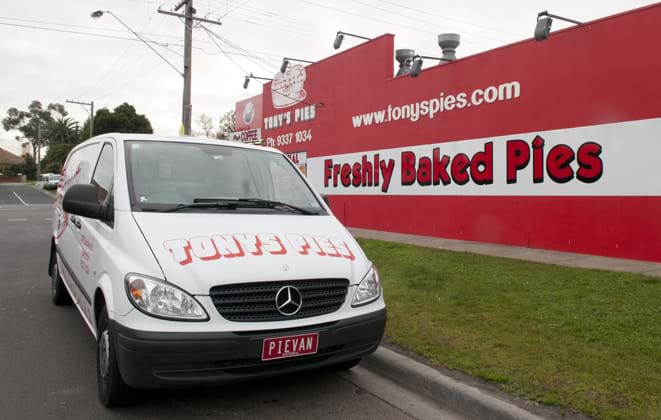 Pie Drives are an easy way for you to raise money!

Tony's Pies has been doing Pie Drives for Schools, Kinders, Clubs and groups for over 30 years.
We supply you with an order form which you copy and distribute. On this order form print your groups/clubs name, the prices you wish to charge (our recommended prices or yours), the dates you require for the orders to be in and delivery details.
Then all you need to do is phone, fax or e-mail your tally sheet (which we provide) and we do the rest. We bake the goods, pack, label them and deliver them to the destination of your choice. Please note we will be supplying you with the same products we sell over the counter, you are receiving retail quality goods not wholesale. All of our products are freshly baked and can be popped straight into your freezers if you wish.
A study of past Pie Drives suggests that the most successful Schools/Kinders hold their Drives early in the year and run them twice each year. Due to the success of our pie drives we receive a large number of bookings in 1st term . Don't make the mistake of waiting until the 2nd or 3rd term to place your booking – you may miss the date that suits you. I suggest you call as soon as possible to arrange a date for your drive to be held.
We can assure you that with our experience in pie drives this will be one of the easiest and most rewarding fundraising events you have undertaken.
Contact us at tonyspies1@gmail.com or call Tony on 0412351169 or the shop on (03) 9337 1034 if you would like any further information.